Exact monitoring of time and attendance of an employee is a very necessary part of any small and large company, but it is especially important to start businesses. Unfortunately, however, not all business owners have realized this. Although this is a very basic function in a company, many people also ignore it and ignore it. There are companies that dedicate time and effort to which part of the business they should cut or spend less to reduce costs, but they do not understand that having an accurate record of the time employees spend working can help them save more..
In addition, companies also benefit from monitoring Chatbot & AI enabled Attendance Software by keeping them away from discrepancies that can lead to legal problems. Accurate monitoring systems can easily help companies pay their employees exactly the amount they are entitled to, and this is not limited to the payroll of employees.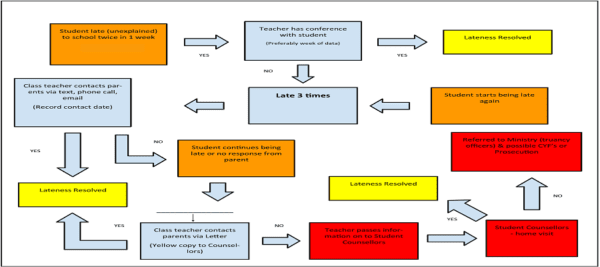 Ways that will help in the growth of the business. Let's find out.
Ensuring employee productivity and increased benefits:
About 80% of employees admitted cheating in their work. If we consider, for example, two employees who arrive at work with a delay of five minutes, imagine the amount of losses that accumulate for the company. When you have precise control, you have the assurance that your employees are working for a reasonable number of hours a day. In addition, when employees know the strict implementation of the rules of time and assistance of the company, they are forced to arrive on time for work. This is a very important aspect of a company since the increase in employee productivity also increases the profitability of the company.
Prevent human errors:
If your company employs state-of-the-art tools to track employee time and attendance, it is a perfect antidote to preventing human error. These mistakes have not been named humans for anything. Being imperfect beings that we are, we cannot guarantee that 100% of our work is perfect. And in this aspect of business, the slightest mistake can have a big negative impact on a company. Chatbot & AI enabled Payroll Software tracking tools to make payroll and other jobs related to human resources more efficient and fluid, with fewer or no errors.
PeopleQlik 

Analytics
Transparent customer charges:
The benefits of time and attendance tracking are not limited to employer-employee transactions. It also provides a really good benefit to promote transparency in your transactions with customers. With accurate time tracking, you can provide honest figures of the load time you have spent on a project and the number of people involved in it. The clients are sure that they are being charged fairly. In addition, you can give a good impression to your customers.
Free your time:
This advantage is especially useful for small and initial businesses. With the right time and attendance tracking tools, the business owner can now spend less time and focus on other aspects of the business that need improvement or additional attention.
Monitoring Chatbot & AI enabled Leave Management Software not only contributes to the growth of a business. It also grows with the business. It is so important for large companies, as it is too small and growing. It promotes a positive overall effect for a workspace and its employees, regardless of size.
Here is the list of features which you can get by using PeopleQlik:
PeopleQlik Core

Core HR Software – HRMS
Cloud Payroll Management Software
Employee Self Services
HR Analytics Software
Corporate Wellness Platform

Workforce Administration

Leave Management Software
Time and Attendance Management Software
Shift & Scheduling
Claims & Reimbursements
Timesheet Management Software