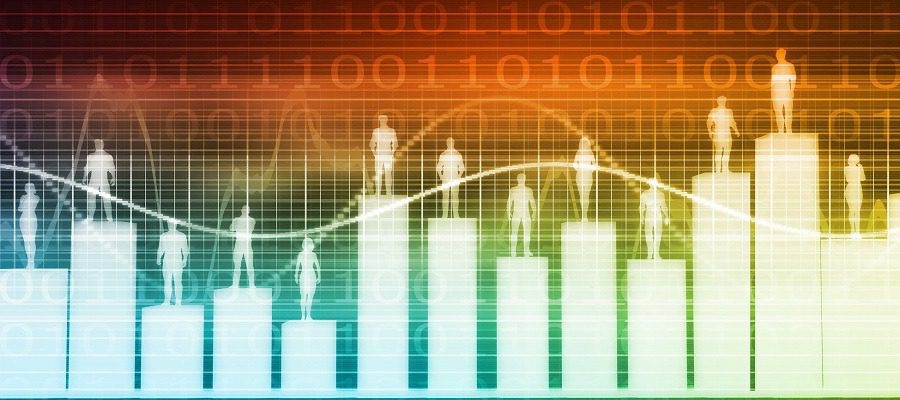 How to target audience for the Chatbot enables HR Analytics Software in Saudi Arabia? in Saudi Arabia
Request Free Demo
Analytics of the workforce, Are they important? Absolutely so, why are they rarely mentioned elsewhere that they are not publications of HR and on thematic websites of HR Maybe because, until recently, the companies were slow to understand that the target audience for the analytics of the workforce goes beyond the HR professionals, no matter how fundamental they may be. It known as HR Analytics Software in Saudi Arabia, the workforce analytics provides the organization with the information necessary to make fact-based decisions in order to address specific challenges, rectify areas of weakness or, in certain circumstances, completely alter the mission. Or even the purpose of the company.
The knowledge and information that they once derived and used primarily from the HR side of the house are now combined with data that reside in other company databases. This data is used by all departments to generate positive changes in every corner of the organization. The measurements of HR related to human resources / human capital of a company can, if appropriately proposed, maximize the effectiveness of not only those human resources but also equipment, technology, office space, real estate and capital of job.
The greater and better use of the data extracted from the analytics of the workforce is that which identifies specific measures that impact the commercial strategy of the organization. Although most of these involve the human capital of your organization, the public for these analyzes is much broader than HR professionals.
There is a larger audience for your workforce analytics, one that includes people as important as, if not more, and their human resources executives. The other managers who have specific needs than their HR metrics. They can address include.
Line managers/frontline supervisors who have an (often urgent) need to identify skill gaps and require staff replacement plans. These managers require data to inform them if there is a deficiency in the training that affects productivity and where that deficiency is. Is there a communication gap that needs to be addressed? HR Analytics will help to highlight such a situation.
Sales executives must constantly review the productivity of sales personnel to evaluate not only performance but also to evaluate and reevaluate compensation and reward programs. The retention of key sellers is desirable over replacement almost all the time.
Workforce analyzes provide critical information to the financial side of the house, be it the chief financial officer, the public accountants or simply accounts receivable and paid on their own. The analytics of constant costs is necessary to make responsible and receptive decisions regarding vacancies, overtime, outsourcing, benefits, compensation, real leasing, collections, etc.
Instead of focusing on a specific group as an ignored audience, the analytics of the workforce must be seen in the context of a general audience within your organization, one consisting of HR, commercial / financial managers, executives and, last but not least, front-end. Workforce analyzes should be extracted to obtain information that is beneficial not only to your Chatbot enable HRMS Software in Saudi Arabia but also to those who have a financial mindset and make decisions based on data that require clear and concise presentations of trends and data.
The ability to understand what they mean, and the ease with which results can be significantly conveyed within the organization, both in terms of productivity and productivity. It's better to implement Performance Management Software in Saudi Arabia for better productivity of the business.
Workforce analyzes that provide meaningful data will allow you to harness the power of that information in a way that will contribute to the growth, if not the absolute survival, of your company. Remember, the information allows for evaluation, evaluation leads to clarity and clarity generates effective communication. And there is always a willing audience for that.
Here is the list of features which you can get by using PeopleQlik:
PeopleQlik Core

Core HR Software – HRMS
Cloud Payroll Management Software
Employee Self Services
HR Analytics Software
Corporate Wellness Platform

Performance Management Software

360 degree feedback form
Compensation Planning & Administration
Social Recognition
Request Free Demo