Click on Whatsapp number below to start Whatsapp Chat with Sales Team
It does not take a business genius to recognize that human resources are one of the most important departments of a company and payroll is likely to be the most important function of any human resources department. For those of you who have missed a payroll deadline or, even worse, that employees pay incorrectly, you will understand the consequences and the effect it has on staff morale.
We understand the importance of getting your payroll to the first and that is why we have developed a user-friendly and functionally rich chatbot enable Cloud Payroll Software . With the cloud-based software, we take care of all legislative updates, data backups and allow you to manage your payroll with ease.
HR and Payroll are based on cloud technology, which is essentially the ability to store programs and data on a remote system that can be accessed from any computer with an Internet connection. It may sound complicated, but Payroll and HR Cloud software is a simple process that you really cannot afford to ignore.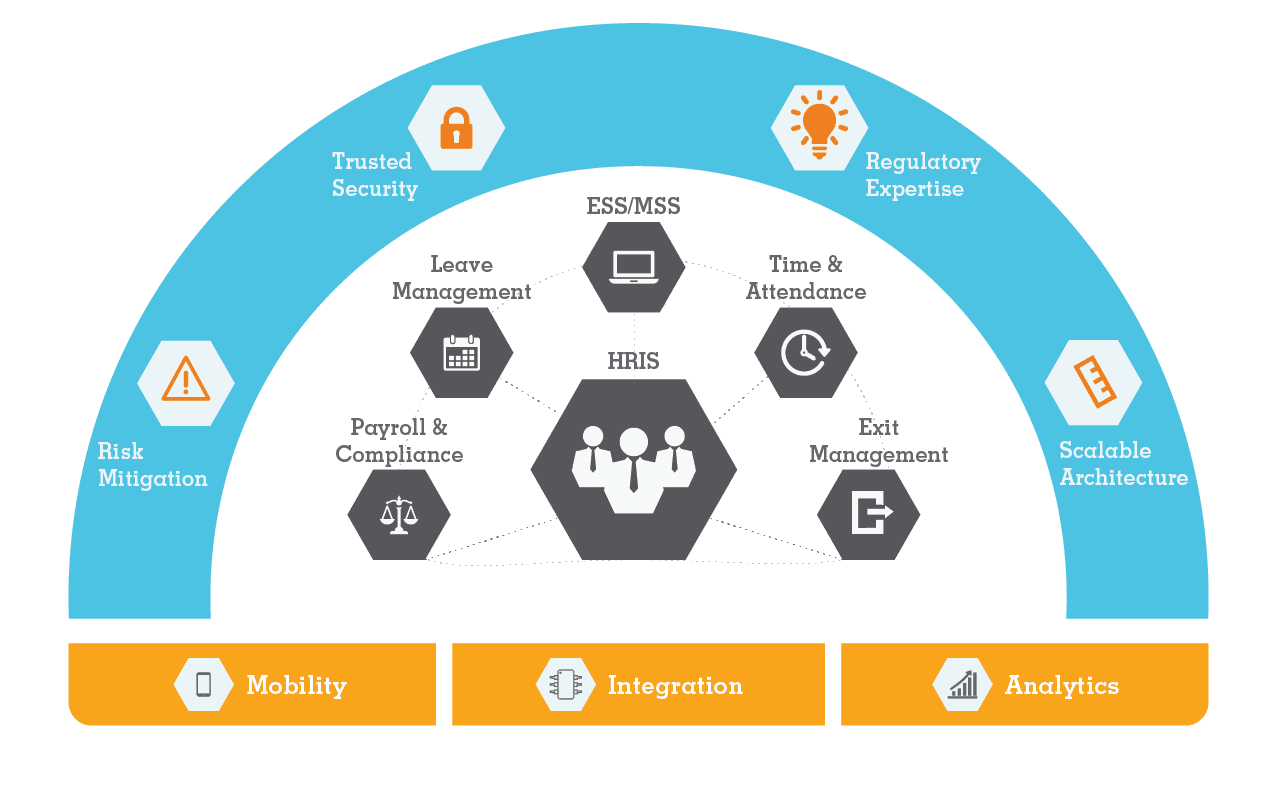 There are many benefits provided by cloud-based software, and taking a closer look at some of them will probably help you see why it is worth managing your payroll process. Whether it's processing time sheets or calculating tax information, requesting retirement funds or issuing payments, it can help with all aspects of payroll.
Cost savings: in short Chatbot enable, Cloud HR Software is a cheaper option. While technology is obviously the best way to manage payroll information, as it is more accurate and faster, Payroll and the HR Cloud software are even better. It is not necessary to buy expensive equipment or software since any computer with online connectivity will be able to use the browser-based software.
Software that grows with you: you do not have to continually update the software or buy new hardware as your business grows. Payroll and HR Cloud software will improve together with your company. If you are facing rapid growth or working in a business that has seasonal peaks, this is an important consideration.
Comfort options: Cloud payroll software is an easy to manage payroll anywhere, anytime. Whoever you appoint to manage your payroll has access to the software and you can log in and use it wherever you are. Whether you're on a break for lunch, a vacation or out of the office, you can track the payroll and address any emergency problems when using this software.
Secure: with no servers on the site and all your data backed up with the best available methods, the software Cloud Payroll ensures that no data is lost for any reason. Payroll information must be kept on hand for years, and this makes it easier to do so.
These are just the main benefits that Chatbot enable Leave Management Software can offer. If you're ready to change the way you handle payroll, you'll probably notice many other excellent benefits offered only by Payroll and the HR Cloud software solution.
https://www.youtube.com/watch?v=RHXUYKznjHo
Here is the list of features which you can get by using PeopleQlik:
PeopleQlik Core

Core HR Software – HRMS
Cloud Payroll Management Software
Employee Self Services
HR Analytics Software
Corporate Wellness Platform

Workforce Administration

Leave Management Software
Time and Attendance Management Software
Shift & Scheduling
Claims & Reimbursements
Timesheet Management Software
Click on Whatsapp number below to start Whatsapp Chat with Sales Team