Cloudpital # 1 is one of the top Hospital Software in Saudi Arabia In the digital age, the healthcare industry is undergoing a transformative shift with the integration of advanced technologies. One pivotal area of this transformation is the management of patient information. Hospital software has emerged as a crucial tool in this endeavor, revolutionizing the way patient data is stored, accessed, and utilized. Let's delve into the intricacies of how patient information is effectively managed using hospital software.

Cloudpital # 1
Hospital Software in Saudi Arabia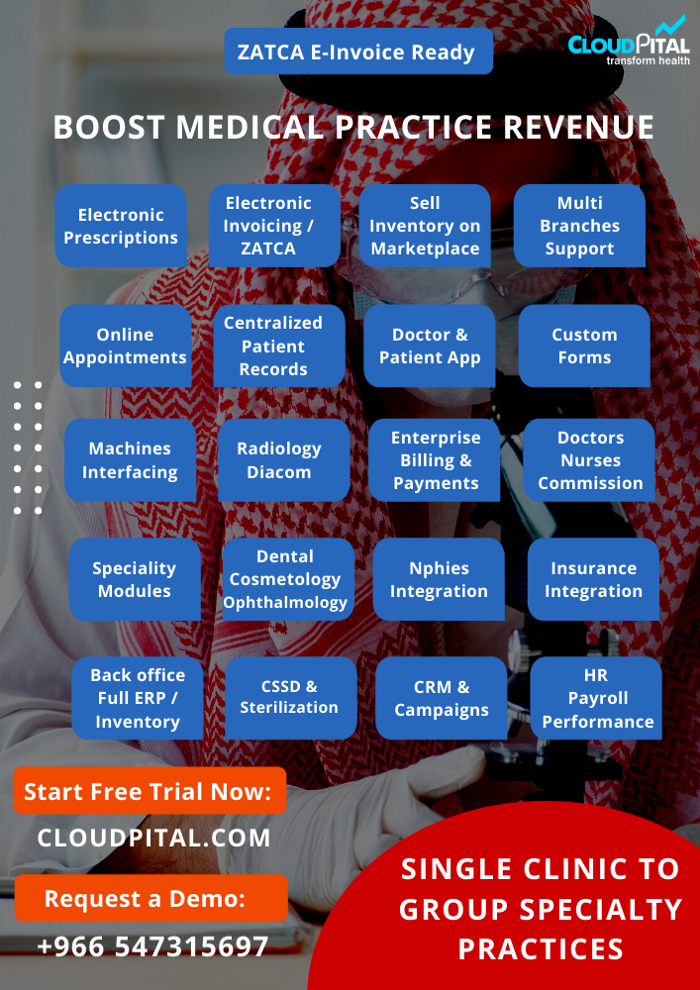 The Foundation: Electronic Health Records Systems
At the heart of patient information management lies the Electronic Health Records  system. EHRs serve as digital repositories for comprehensive patient data, encompassing medical history, diagnoses, treatment plans, medication records, and test results. These systems replace the traditional paper-based records, providing healthcare professionals with instant access to critical patient information. Hospital Software in Saudi Arabia enable seamless sharing of patient data among different departments and healthcare facilities, facilitating collaborative care and minimizing redundancy. This centralized approach streamlines communication and decision-making, contributing to enhanced patient outcomes and more efficient healthcare delivery.
Secure Data Storage and Accessibility
Security is paramount when it comes to patient information. Hospital software incorporates stringent security measures to protect patient data from breaches and unauthorized access. Role-based access controls ensure that only authorized personnel can view and modify patient information. Encryption techniques safeguard data during transmission and storage, maintaining patient confidentiality and complying with data protection regulations. Modern hospital software also enables remote access to patient information, allowing authorized healthcare professionals to review patient records securely from various locations. This remote accessibility proves invaluable in emergency situations and when collaborating with specialists outside the hospital's premises.
Interoperability for Care Continuity
Hospital software doesn't operate in isolation; it's designed to be interoperable. This means that Hospital Software in Saudi Arabia can communicate with each other, ensuring the seamless flow of patient information across various healthcare settings. Interoperability is particularly significant in cases where patients receive care from multiple providers or healthcare institutions. Interoperable systems enable the sharing of patient data, including test results, imaging studies, and treatment plans, promoting care continuity. When a patient's medical history is readily available to healthcare professionals, they can make informed decisions and avoid redundant tests, ultimately improving patient care quality.
Efficient Communication and Collaboration
Effective communication among healthcare professionals is essential for optimal patient care. Hospital software fosters collaboration by enabling secure messaging and communication platforms. Doctors, nurses, and other staff members can exchange information, discuss cases, and share updates in real time, leading to better-coordinated care plans. Moreover, the software facilitates multi-disciplinary team discussions, ensuring that all involved parties are on the same page regarding patient diagnoses, treatment strategies, and progress. This streamlined communication enhances patient outcomes and minimizes the risk of miscommunication.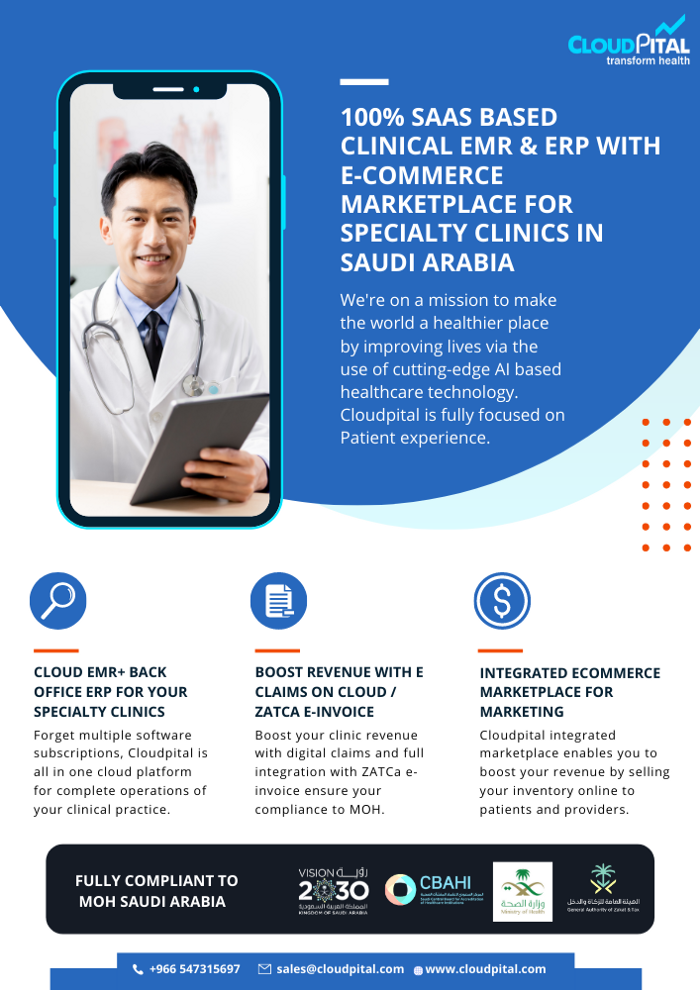 Decision Support and Analytics
Advanced hospital software often incorporates decision support and analytics features. By analyzing patient data, software can provide healthcare professionals with valuable insights that aid in clinical decision-making. For instance, the doctor Software in Saudi Arabia can highlight potential drug interactions, suggest evidence-based treatment options, and even predict patient outcomes based on historical data. These decision support tools empower healthcare professionals to make well-informed decisions quickly, resulting in more personalized and effective patient care. Additionally, analytics capabilities allow hospitals to identify trends, monitor performance, and optimize resource allocation for improved operational efficiency.
Streamlined Documentation and Reporting
Documentation is a crucial aspect of healthcare practice, and hospital software streamlines this process significantly. Healthcare professionals can input patient information directly into the software, eliminating the need for manual record-keeping. This reduces the risk of errors caused by illegible handwriting and ensures that accurate, up-to-date patient records are maintained. Hospital software also facilitates automated reporting, generating necessary documentation for regulatory compliance, insurance claims, and internal audits. This automation minimizes administrative burdens, freeing up more time for direct patient care.
Enhanced Patient Engagement
Patient engagement is increasingly recognized as a vital component of effective healthcare. Many Dentist Software in Saudi Arabia offer patient portals, allowing patients to access their own medical records, test results, and treatment plans. This transparency empowers patients to take an active role in their healthcare journey, fostering a sense of ownership and collaboration.
In conclusion, the management of patient information using hospital software represents a transformative leap in healthcare practices. From EHR systems that centralize patient data to secure data storage, interoperability, and decision support tools, hospital software is revolutionizing how patient information is collected, shared, and utilized. By enhancing communication, improving efficiency, and promoting patient engagement, hospital software is paving the way for a future where healthcare delivery is more informed, efficient, and patient-centric.
Detailed features: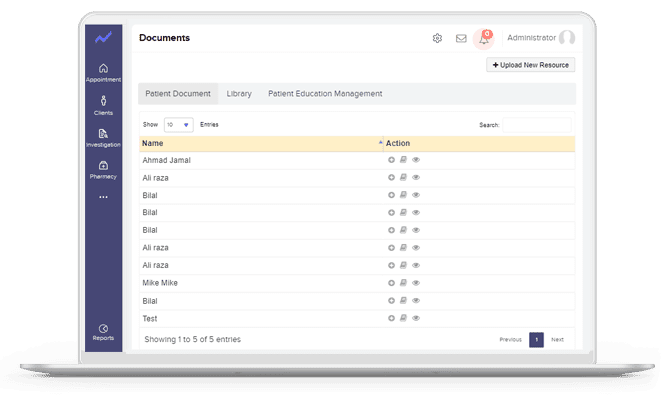 EHR Documents
For complete, accurate, and up-to-date information availability, capture, scan, and attach paper charts, clinical pictures, photographs, x-rays, audio files, and medical drawings into the electronic chart or through an integrated PACS system.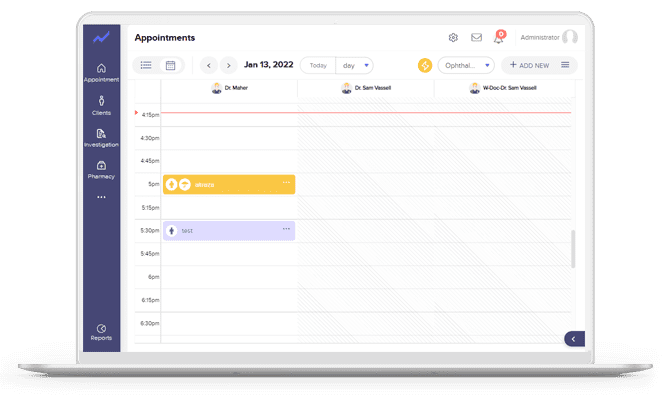 EHR Insurance
Your team will be busy updating patient records and educating patients about potential changes in their insurance plans. Our eligibility verification tool will decrease their workload in half, as well as your phone bill. No more calling insurance companies to verify patient eligibility; our technology accomplishes it for you in seconds, even before the patient arrives.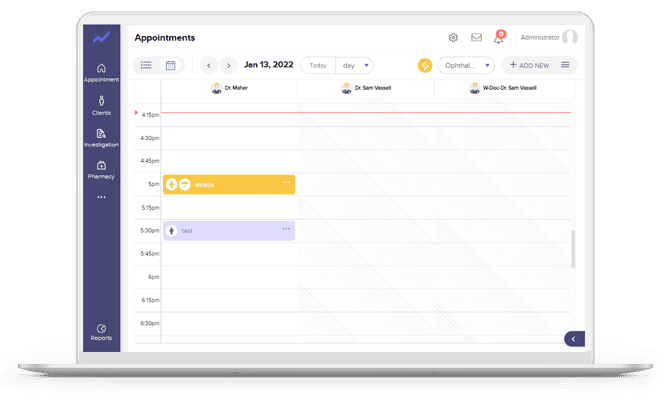 Innovative EHR For A Workflow That Just Works
On a single clutter-free screen, schedule and manage resources for various providers, locations, and days. Advanced features that improve efficiency and service quality include recurring appointments, direct eligibility checks, and administrative notifications.

Hospital software in Saudi Arabia
Hospital software in Saudi Arabia
Hospital software in Saudi Arabia
Hospital software in Saudi Arabia
How Hospital Software in Saudi Arabia manage patient information? similar software solutions prices were updated on 2023-11-30T16:57:15+00:00 in Saudi Arabia in Mecca, Medina, Riyadh, Khamis Mushait, Yanbu, Jeddah, Dammam, Unaizah, Uqair, Ha'il, Ta if, Al Bahah, Dhahran, King Abdullah Economic City, Najran, Diriyah, Qatif, Khafji, Jubail, Abqaiq, List of Cities and Towns in Saudi Arabia, Ras Tanura, Turubah, Jazan Economic City, Knowledge Economic City, Medina, Khobar, Abha, Tabuk, Saudi Arabia,
similar software solutions prices were updated on 2023-11-30T16:57:15+00:00 We also provide in Saudi Arabia services solutions company in Hafar Al-Batin, Udhailiyah, Al-Awamiyah, Hofuf, Hautat Sudair, Buraidah, Tayma, Duba, 'uyayna, Saihat, Al-Kharj, Al-ula, Jizan, Rumailah, Ar Rass, Arar, Shaybah, Al Majma'ah, Rabigh, Dhurma, Haradh, List of Saudi Cities by Gdp Per Capita, Badr, Sudair Industrial City, Baljurashi, Shaqraa, Al-Khutt, Habala, Ad Dawadimi, Dawadmi, Layla, similar software solutions prices were updated on 2023-11-30T16:57:15+00:00 Price is SAR 100 and this was updated on updated on 2023-11-30T16:57:15+00:00
similar How Hospital Software in Saudi Arabia manage patient information? software solutions prices were updated on 2023-11-30T16:57:15+00:00 in Saudi Arabia in Haql, Afif, Al-Abwa, Farasan, Al-Jaroudiya, Thadig, Al-Thuqbah, Al Wajh, Almardmah, Al-Zilfi, Muzahmiyya, Prince Abdul Aziz Bin Mousaed Economic City, Tharmada'a, Skaka, Um Al-Sahek, Sharurah, Tanomah, Bisha, Dahaban, Al Qunfudhah, Qurayyat, Saudi Arabia, Ha'ir, as Sulayyil, Al Lith, Turaif, Al-Gway'iyyah, Samtah, Wadi Ad-Dawasir, Az Zaimah, Safwa City, Jalajil, Harmah, Mastoorah, Hotat Bani Tamim, Jabal Umm Al Ru'us, Rafha, Qaisumah, Al-Ghat, Hajrah, Al-Hareeq. Excerpt: Jeddah (also spelled Jiddah, Jidda, or Jedda; Arabic: Jidda) is a Saudi Arabian city located on the coast of the Red Sea and is the major urban center of western Saudi Arabia similar software solutions prices were updated on 2023-11-30T16:57:15+00:00 Price is SAR 100 and this was updated on updated on 2023-11-30T16:57:15+00:00
25-08-2023