Request Free Demo
Leave Management Software can sometimes be a last minute idea in many organizations. Some use a paper-based system; others simply mark the day on their calendar, if they do. This practice brings to mind a lot of questions, especially when formulated from the employee's point of view.
Requesting permission can sometimes be a stressful experience for employees because they are not sure if the license will be granted if they have filed on time or even if they will receive a response in time to make their plans. Often, chasing superiors to obtain a permission response is also uncomfortable and does not help with the work atmosphere.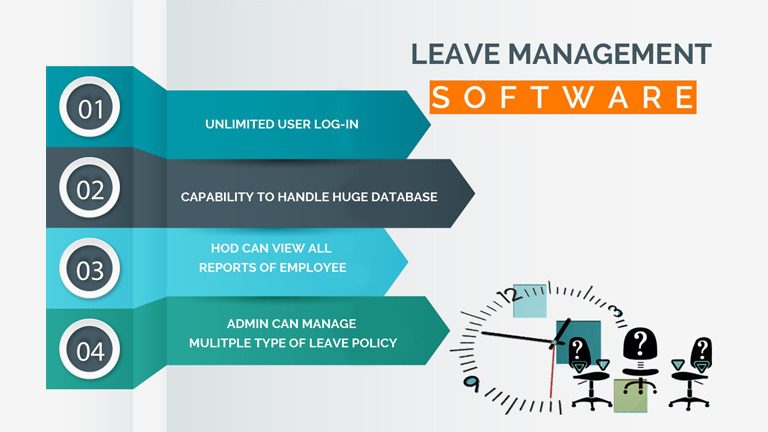 When evaluating the licensing systems available in the market, one would not only look at management features but also consider ease of use for employees. These are the eight main characteristics to keep in mind that could facilitate this administrative process:
■ Easy access: if the system is available online through any web browser, employees can request licenses and check their balances without losing time at work.
■ Ease of use: the user should be able to see their balances, check the holiday calendar and request the withdrawal in a few clicks. The system must be simple and intuitive.
■ Visibility of information: knowing how many days of leave an employee is entitled to and how many days are left, means that one can easily plan his or her leave without looking for information in the human resources department.
How well is the system integrated into your payroll?
■ Who is not: this is possibly the most important information that management and employees should have on hand before requesting or approving the permit. It makes sense for an employee to know who is already on leave from their department before submitting the application, and the same is true for the approver.
■ Company rules: a good HRMS Software will be able to deal with unemployment, closure and the minimum number of staff working on specific equipment. This automates a large part of the approval process because requests that do not confirm stop at the application stage, which makes things clearer for the employee and simpler for administration.
■ The integrity of data: especially when dealing with larger organizations, it is important that the permit management system has a comprehensive audit record that covers all actions in the system made by all users. If there is any doubt about a transaction or a sequence of events, you want to know who did what and when with minimal effort.
■ Flexibility: the characteristics of the system will determine the granularity of the control you have in the process and how closely it will reflect the operations of your organization. Having a supplier that is capable and willing to produce customized modules to meet your exact needs is also a benefit.
■ Integration: how well is the system integrated into your payroll, time and attendance or human resources module? Give this one serious thought.
The design of this software has been made only after a serious HR Analysis Software of the market requirements for small, medium and large organizations. Leave Management Software is a solution in the cloud and, therefore, it is offered as a software as a service platform. There are no software installations or the need for servers, backups or any dedicated infrastructure. It only has internet and has businesses from anywhere in the world.
Features of Leave Management Software :
PeopleQlik Core

Core HR Software – HRMS
Cloud Payroll Management Software
Employee Self Services
HR Analytics Software
Corporate Wellness Platform

Talent Management Software

Recruitment Management Software
Applicant Management
New Hire on Board
Succession Planning

Performance Management Software

360-degree feedback form
Compensation Planning & Administration
Social Recognition

Talent Development

Learning Management System
Competency Management
Training Management

Workforce Administration

Leave Management Software
Time and Attendance Management Software
Shift & Scheduling
Claims & Reimbursements
Timesheet Management Software
Request Free Demo